Wild Flower Honey
Wild Flower Honey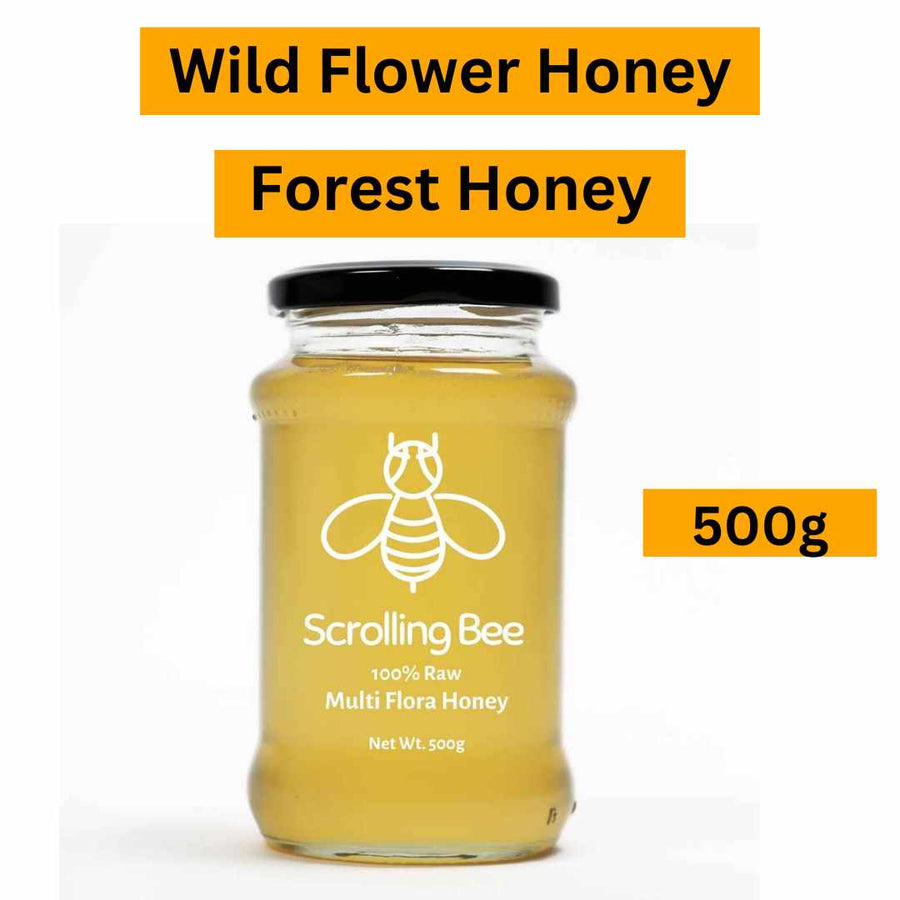 Wild Flower Honey
Wild Flower Honey/Multi Flora Honey: 👉 Multi Flora Honey is harvested in February & March in...
Regular price Rs. 599.00 Sale




Wild Flower Honey/Multi Flora Honey:
👉 Multi Flora Honey is harvested in February & March in Haryana & Punjab. During the spring season, when new flowers blossom, honey bees visit these flowers for their nectar. These bees visit hundreds of types of flowers for nectar and thus the name Multi Flora Honey.


Benefits:
👉Improves Blood Circulation

👉Sleep Promoter & Stress Buster

👉Excellent for the immune system.

👉 Is a good source of Vitamin C

 
In this Package:
👉You will receive raw unprocessed ready to use Honey of size 1 Kg in 1 single glass jar bottle.
👉No preservatives

👉No Artificial color

👉This product is edible.
What is Raw Honey?
It is straight-out-of-the-hive honey. During the Honey harvesting season, we extract this raw honey in Vessels and store it at our facility. Raw Honey is unprocessed.
Are these added Honey Flavours?
We have not added any Flavours to the Honey. The product name is derived from the flower source from where honey is extracted.

For Example, Litchi Tree Honey is extracted from Litchi Tree Flowers, Rosewood Tree Honey is extracted from Rosewood Tree Flowers.

These are 100% raw and unprocessed honey without any additional flavors or coloring.



What is your Money Refund policy?
We have a 30-day money refund policy. If you don't like the products you purchased, you can return them within 30 days for a full refund.
Which all locations do you deliver to?
Currently, we are sending our products to all pincodes in India
Shipping Charges and Delivery Time:
Shipping is free on all orders. Orders are delivered in 4-5 days across India.
Authentic Honey
Loved the honey. It is pure and authentic
Wild flower honey
The wild flower honey tastes great and delicious. Highly recommended for everyone facing high AQI and pollution in Delhi NCR.
K
Krishna Murari .Bhartia
Good Honey
Pure honey, I buy from Scrolling bee always
Best
I personally prefer the litchi and wild flower one.
Too good. Can be trusted
Had ordered wild flower. Got rosewood.
Did not get what I ordered. Rosewood honey is very sweet. Which I am not liking. Will not order from here henceforth.